How to use your own email address using Gmail
I've got a number of websites and get emails asking about various things.  I also get comments on posts asking questions and when I want to reply to them, I want the email to go from my own domain, rather then from my gmail account, however I use my gmail account for everything.
So what can I do?
I don't want to have multiple email accounts that I have to check on a regular basis to see if anyone has emailed me and I don't want to have to log into them to reply.  
What you can do is set up your gmail so all your email accounts are directed there and you can email from gmail using your domain email account.
I found this video by iYogi that shows how to do it.  
Make sure that in your hosting you have set up your domain email to redirect to your gmail account, as that will make it easy to verify and confirm.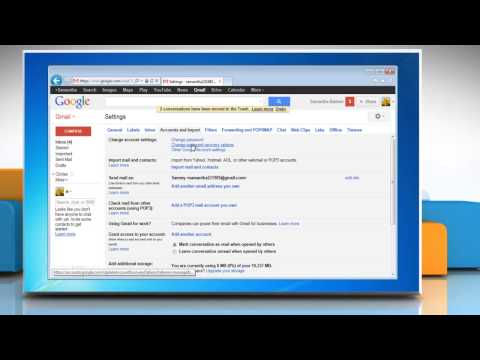 It's pretty easy to set up and makes it very easy to respond from your gmail to any emails you get about any of your domains.
Do you use your own email address using Gmail for your sites? 
Tania Shipman
Learn How to Blog Online